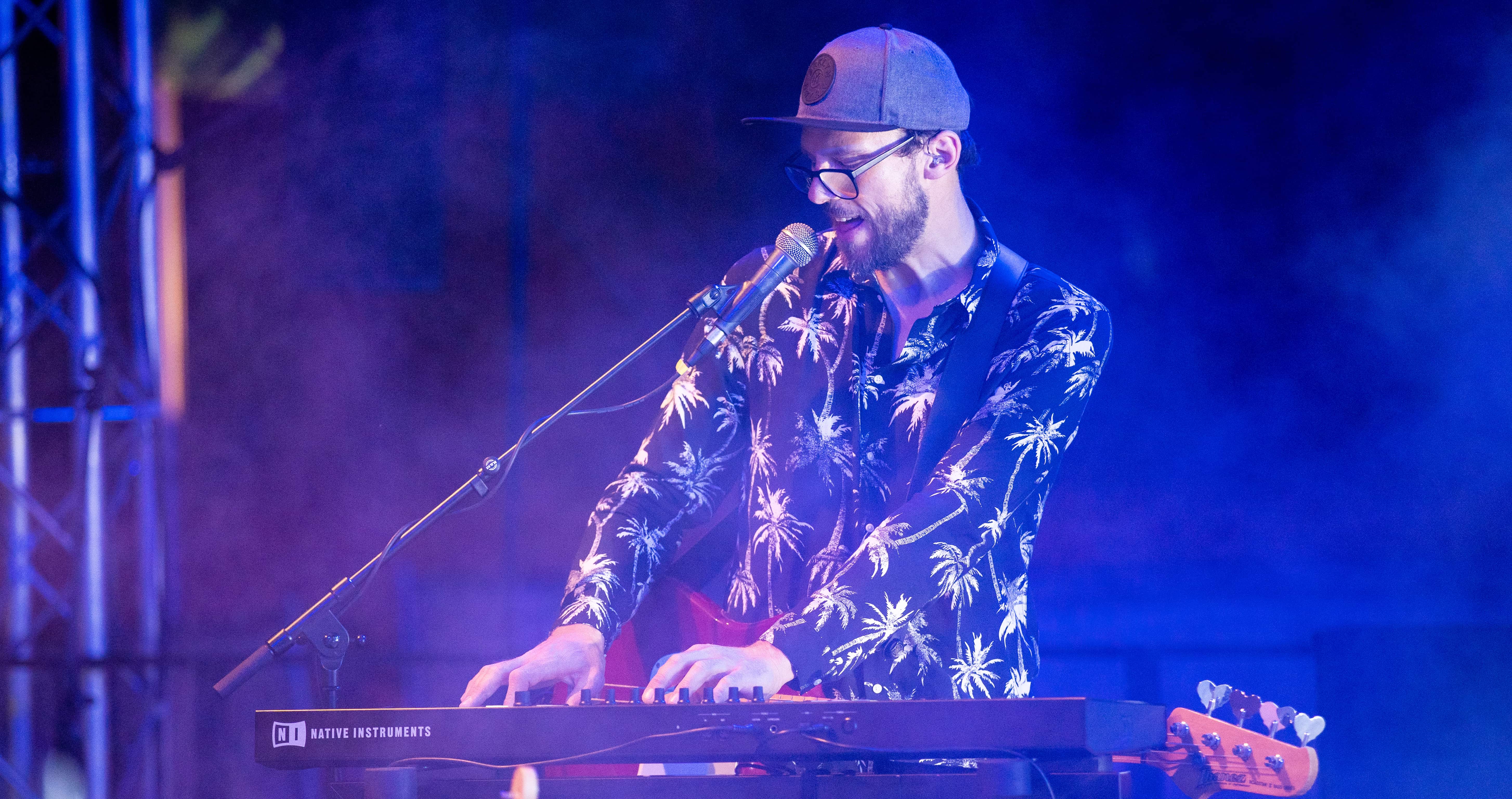 Musician, Producer, Audio Engineer
Michael Eichele
9½-Fingers-Bassplayer Michael Eichele
Welcome to my website
Hello!
Are you looking for someone creative who loves making music and working on music with others and who knows the point of view of a musician and an audio engineer in studio and on stage?
If you are interested in working with me, don't hesitate and contact me.
Here are some informations about me:
I'm a musician and audio engineer based in germany near munich.
My main instrument is the bass.
I play electric bass and double bass and also guitar and keyboards.
In my Youtube Playlists below you can find some examples and impressions of my work.
I LOVE MUSIC
EVENTS & CONCERTS
Upcoming public appearances
ALBUMS
2020-2021 Jakob Rattinger – World of Fine Music
[Recording, Mix, Mastering]
2020 Weihnachtskonzert Schrobenhausen
[Recording, Mix, Mastering]
2020 Whale City – Someone Elses Eyes
[Bassguitar, Keyboards, Guitar, BackingVocals]
2020 Tiny Sound – Where Are You
[Bassguitar]
2020 Holger A. Jung – Christ Jesus Lay In Death Strong Bands ( Martin Luther )
[Bassguitar]
2020 Holger A. Jung – To Jordan Came Our Lord ( Martin Luther )
[Doublebass]
2019 Whale City – There She Goes
[Bassguitar, Keyboards, BackingVocals]
2019 Whale City – Daylight
[Keyboards, BackingVocals]
2018 Whale City – Echo Of Joy
[Bassguitar, Keyboards, BackingVocals, Composition]
2018 Koshi – An und für mich
[Bassguitar, Doublebass]
2016 Room77 – Burning Blue
[Bassguitar, Keyboards, BackingVocals, Composition, Editing, Mix]
2016 Jakob David Rattinger – Gambe versus Geige
[Recording, Editing, Mix, Mastering]
2015 Jens & Friends – Camerado
[Mastering]
2015 Young People Band – ABBA Musical
[Mastering]
2014 C.S.T. and friends – On Tiptoe
[Bassguitar, Doublebass]
2013 Willi Mauch Musik – Stereoplay
[Doublebass, BackingVocals]
2012 Solly – Oak Tree Sessions
[Doublebass, Recording, Editing, Mix, Mastering]
2012 Grace & Taylor Inc.
[Doublebass, JazzGuitar]
2012 Byron and Band – Live in Village
[Recording, Editing, Mix]
2012 Jakob David Rattinger – Voyages-Reisen
[Recording, Editing, Mix, Mastering]
2011 Sebastian Schwarzenberger Band – Living For Tomorrow
[Bassguitar, BackingVocals]
2011 White – Unplugged
[Doublebass, Acousticbass, Mastering]
2010 Stefan Görgner, Joaquin Clerch – Folksongs
[Recording, Editing]
2009 C.S.T. – Statement
[Bassguitar, Doublebass]
2008 Die wilden Hühner und das Leben (Soundtrack)
[Bassguitar]
2008 Plusimpuls
[Bassguitar, Composition, Recording, Editing, Mix, Production]
2008 Jakob David Rattinger – L 'universe de Marin Marais
[Recording, Editing, Mixdown]
2008 Langer, Schmid, Messina – the BEAT goes on!
[Live-Recording]
2006 Nick Woodland – The Current That Flows
[Live-Recording]
2005 C.S.T. – Originality
[Bassguitar, Recording, Editing, Mix, Mastering]
2004 C.S.Q. – Live im Village
[Bassguitar, Mix, Mastering]
2004 Flow – Flowmotional
[Recording, Editing, Mix, Mastering]
2004 Kreizweis – Lebensgfühl
[Recording, Editing, Mix, Mastering]
2003 Hsieh Wan Lin & Southfunk
[Bassguitar, Doublebass, Guitars]